The following images show the Color Add 1+2 Effect.

We start with something simple. In Color 1 we load a pure green color. In Color 2 we load a pure red color. In Slot 1 we put our Color Add 1+2 with default values. The result is, as you would expect, yellow (remember we are in RGB space):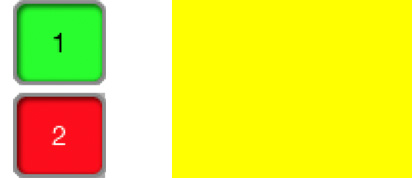 The next image combines three Effects. In Slot 1 we have a Texture Effect with our Arches National Park photo loaded. In Slot 2 we have a 2-Color Gradient with the top color set to Green and the bottom to Black and Output Color 1 set to Ignore and Output Color 2 set to Replace:
In Slot 3 we now load Color Add 1+2 and get this result:
If we keep the same setting as the last image, but turn Wrap Values to a Green Check Mark, the same operation produces this result:
If you compare the previous two images, the first one clipped all colors at white. The second image allowed colors to wrap around.
The next image again combines three Effects. In Slot 1 we have a Clouds, Marble, Granite Effect. In Slot 2 we have a 4-Color Gradient with Output Color 1 set to Ignore and Output Color 2 set to Replace:
In Slot 3 we now load Color Add 1+2 with default values and get this result: